DOGGIE DAYCARE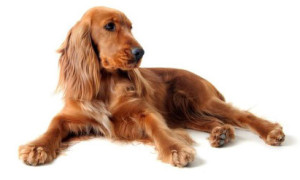 Treat your dog to a day of healthy play with other four-legged friends.  Does your dog give you the sad face when you're heading out for work?  The Haute Dog Hotel allows you to turn that frown upside down when you drop them off for a day of worry-free playing, exercising, frolicking and socializing with other dogs.
Many dogs that are left by themselves for the day develop separation anxiety or exhibit undesirable behaviors such as constant barking or chewing objects.  These are common issues when dogs do not get enough exercise or socialization.  Don't worry, we are your solution.  Drop your dog off for the day and they will spend their time socializing with other dogs and our loving staff while burning excess energy as they run around playing.  By the time you pick them up at the end of the day, they will be happy and lovably tired!
So how often should fido go to doggie daycare?  Well, it varies.  We have canine clients that visit everyday, some stop by twice a week, and some visit a few days a month.   Every owner's situation is different so we'll work with you to develop a play schedule that works with your lifestyle, busy schedule and budget.
RATES AND TIMES

Doggie Daycare Rate

$25/Day

Daycare Check-in

8 AM

Daycare Check-out

4 PM