DOG BOARDING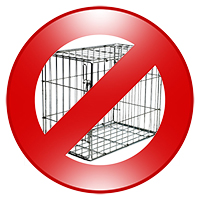 A dog should be free.  Free to roam around, free to get up and stretch, free to interact with other dogs and just be him/herself.  At Haute Dog Hotel we wholeheartedly believe  in this philosophy and keep our guests cage free during your pet's stay.
During their stay your canine companions are free to explore the facility and socialize with the other guests.  We see to their every need during their time at Haute Dog Hotel.  We will ensure they are fed, safe and comfortable, just the way you do at home.  Peace of mind knowing your pet is in good hands and happy is what we strive for.
During the day our overnight guests are encouraged to interact with our daycare clients which usually leads to some serious playtime and exercise.
RATES AND TIMES

Overnight Boarding Rate

$50/Night

Overnight Stay Check-in

8 AM

Overnight Stay Check-out

3 PM Next Day